¿Saben ustedes de esa gente que, haga lo que haga, mola más que el resto? Neneh Cherry es una de esas extrañas y privilegiadas personas. Cada uno de sus (escasos) movimientos en sus más de 20 años de carrera han sido inesperados, proféticos, y siempre rebosantes de calidad, como sus dos primeros discos, que adelantaron la mezcla de RandB, soul y funk casi diez años antes de que Lauryn Hill y Mary G. Blidge le dieran reconocimiento comercial; sus experimentales incursiones en el trip-hop con CirKus, o su rompedora colaboración con el trío de free jazz The Thing del año 2012 (The Cherry Thing). Pero aunque es cierto que no ha estado técnicamente "sin hacer na' tirá' en el sofá", la autora de Buffalo Stance llevaba 18 años sin sacar un disco en solitario, y por mucho que su último disco fuera notable (el más trip-hopero Man, con temas tan bonitos como Woman o 7 Seconds, su tema junto al senegalés Youssou N'Dour), 18 años son muchos.
Blank Project (2014) no es una visita al pasado, ni mucho menos. Como es normal en una artista de casi 30 años de carrera, hay sonidos que recuerdan a cosas del pasado, sobre todo a su época con CirKus y a su colaboración con The Thing. Pero en general, Blank Project no suena para nada a revival. Suena urgente, nervioso, minimalista y bastante lo-fi, a soul bañado de música electrónica, con gotas de jazz de vez en cuando, y hecho con baterías, cajas de ritmos poco sofisticadas, sintes disonantes, y espíritu casi punk en su concepción, grabación y aire general, íntimo e inmediato (se grabó en cinco días, y se nota). Las letras son igual de incómodas e íntimas que su sonido, como si fueran páginas sueltas de su diario, donde reflexiones sobre la mortalidad y el duelo (Across The Water) o la maternidad conviven con preocupaciones más mundanas, como la falta de dinero. Todas parecen un poco raras sobre el papel, pero Neneh las vende con una mezcla de naturalidad y falta de arrogancia que hace que entren con facilidad.
Se ha hablado bastante de la colaboración de Kieran Hebden (Four Tet) en la producción, pero la verdad es que a él casi ni se le nota (al igual que a la sueca Robyn, que tiene que salir en los créditos de Out Of The Blue para que nos demos cuenta de que está en esa canción): parece que Kieran se hubiera limitado a encender los micrófonos, aportar alguna caja de ritmos sabia de vez en cuando (como la que preside las estrofas del funk líquido y sensual de Naked, o la que acompaña a la primera mitad de Everything, el cierre del disco), y no mucho más. Seguro que esto no es cierto, y que Kieran es tan responsable del sonido del disco como el resto, pero al escuchar Blank Project parece que los únicos en la habitación son Neneh, el duo RocketNumberNine, que aportan las baterías y sintes que pueblan el disco, y el oyente.
Y es que, como ya he dicho antes, Blank Project es un disco muy íntimo, y tan intenso, excéntrico y cool como su autora, lleno de canciones tan seductoras como incómodas entre el soul, el funk y el pop, con un pie en las melodías inmediatas y otro en la experimentación, y que es tan vibrante que parece más propio de un debutante que de alguien que tiene casi 50 años y que lleva casi 30 en la música. Dios salve por muchos años el espíritu libre e inquieto de Neneh Cherry, y ojalá no nos haga esperar tanto tiempo antes de su nueva entrega.
Mi nota: 7.5
Mis favoritos: Across The Water, Blank Project, Naked, Dossier
Daniel Díaz.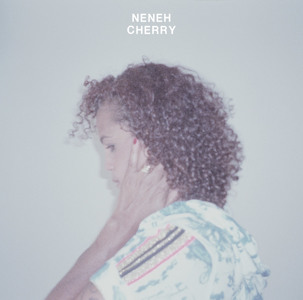 Blank Project
Web oficial
MySpace
Twitter
LastFm
Facebook