Pues bien, se va otro año, y me sorprende que esté escribiendo nuevamente un recuento del año para este pequeño espacio. A veces es complicado seguir con un proyecto personal como éste ya que requiere de tiempo, entusiasmo y, por supuesto, feedback. Son numerosos los blogs que han dejado de publicar este 2014, me imagino que por una serie de factores, entre los que destaca el descubrir que lo de ganar dinero con un blog era practicamente una quimera, reservada para los elegidos, quizás creativos, en fin, la cosa es que muchos cerraron el quiosko y a otra cosa mariposa. Sin embargo, aquí estoy, con el sexto ranking anual, porque esto de la música sigue siendo una pasión que sin duda permite mejorar incluso a la propia vida. Empiezo este recuento con una selección de álbumes que no entraron al top 50 por cosas de la vida (en realidad por una cuestión de ajustes de formato) pero está claro que eso importa muy poco. Aquí empieza el ranking, quizás el último, o tal vez no. En fin. PLAY
---->
Mención honrosa
"...para este 2014 Adams ha recuperado algo del norte con su álbum homónimo, nostálgico no solo en las letras sino también en el sonido, que de cierta forma se sitúa en álgun punto entre las décadas del 70 y los 80"
"...deja un poco de lado el protagonismo de las texturas producidas por los sonidos programados en beneficio de intrumentos reales, situación que sin duda otorga a las canciones más volumen y menos rasgos etéreos"
"Los 80's palpitan, pero además manejan una variedad de recursos que facilitan las posibilidades expresivas. Es así que la atmósfera post punk es por momentos sacudida por el huracán sonoro del shoegaze, sin dejar de lado esa tendencia por la melodía del pop sesentero y la fiereza garagera"
Afghan Whigs - Do to the Beast
"The Afghan Whigs
lanza para este año
Do To The Beast
, nuevo álbum luego de 16 años sin entregar nuevo material y en el que muestran una base musical más metálica, a diferencia de un pasado que se caracterizaba por quemar a fuego lento las canciones escritas por
Greg Dulli
, llenas de sexualidad, furia, aunque también soledad desgarradora"
Stephen Malkmus And The Jicks- Wig Out At Jagbags
"Las canciones de su nueva entrega se sienten más maduras, reposadas, aunque con esas señas distintivas que suele aportar Malkmus a sus proyectos"
Dean Wareham-Dean Wareham
"El álbum, que se titula con su nombre y apellido, muestra las virtudes presentes a lo largo de la carrera, es decir, mirada hacia el post punk ochentero, los arpegios propios de la Velvet que comulgan con la influencia de My Morning Jacket en las cuerdas, sin dejar de mencionar el contraste que las mismas tienen con respecto a los suaves arreglos cortesía de los sintetizadores"
Morrissey-World Peace is None Of Your Business
"...lo que más me ha llamado la atención de este World Peace is None Of Your Business es que Morrissey se vuelve nuevamente crítico con el mundo que abiertamente rechaza. Desde el título del álbum establece su posición al respecto aunque al mismo tiempo pueda parecer ambiguo. El punto de vista de Mozz con respecto a diversos tópicos (sistema educativo, defensa de los animales, política,etc) es claro y contudente, aunque no por ello simplón y panfletario. El talento del mancuniano siempre fue hacer de la palabra cotidiana algo extraordinario"
Perfect Pussy - Say Yes to Love
"Eso sí, en
Say Yes To Love
, nueva entrega de los norteamericanos, la actitud es más nítida que las letras, no por error sino que así son concebidas las canciones, como una especie de arrebato que incomoda al oyente, una piedra en el zapato que no hace más que atraer nuestra atención"
Shellac - Dude
Incredibl
e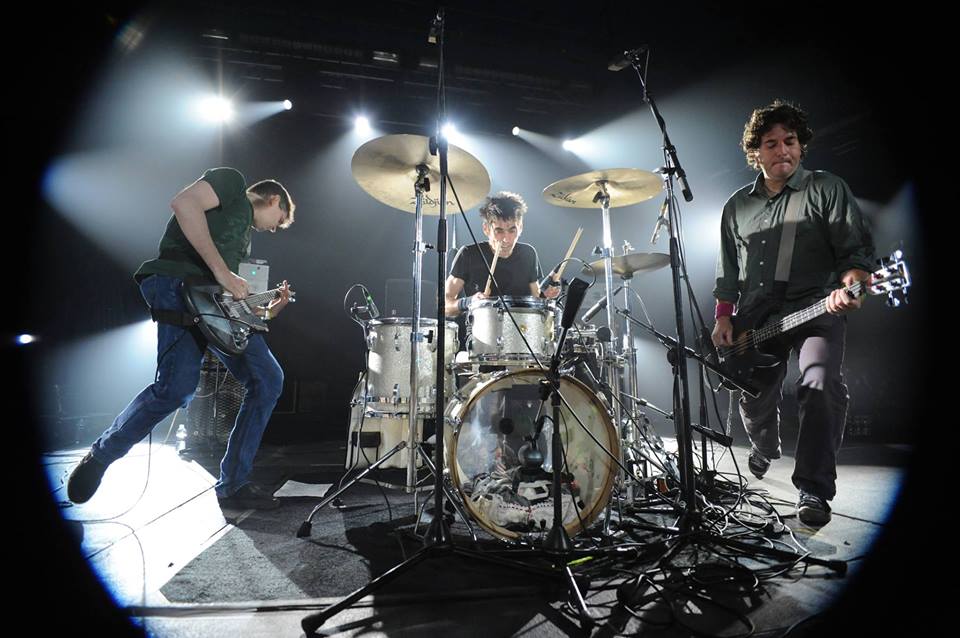 "Las canciones son demoledoras por momentos, aunque también se cocinan a fuego lento, todo muy Shellac. Sin embargo, a pesar de sonar metálicos y duros, la sensación que dejan es que todo está controlado, es un caos dominado por sus artifices, y por más que existan gritos o estallidos guturales, existe una magistral manera de controlar el caos"
Steve Gunn - Way Out Weather
"También es interesante notar que hay canciones que hermanan lo acústico con lo eléctrico, persiguiendo así los vestigios del
alt rock sesentero, década que al parecer inspira a Gunn
en esta renovada etapa de su carrera. Sin embargo,
Gunn también alimenta sus canciones de blues, country, o psicodelia, situación que favorece en el enriquecimiento sonoro que sirve de marco a la cada vez más segura voz de Gunn"
Ver más