Jah Wobble and Marconi Union-Anomic
Jah Wobble
ha estado siempre presente en diversos proyectos que de alguna forma le han dado esa condición de secundario de lujo gracias al aporte que el ex
P.I.L.
ofrece a los proyectos en los que participa con esa interpretación del dub que el inglés introdujo en la música popular desde aquellos lejanos tiempos del
post punk
. Para esta ocasión
Wobble
combina talento con el trío inglés
Marconi Union
, en lo que probablemente es el proyecto más interesante de los que ha participado en las últimas décadas.
Seguir leyendo.
Eleanor Friedberger-Personal Record
Johnny Marr-The Messenger
Seguir leyendo.
Bomba Estéreo-Elegancia Tropical
Era cuestión de tiempo que la música nacida en Sudamérica se hiciera visible a nivel mundial más allá de los formatos clásicos sutilmente impuestos por la historia y el mercado. Los colombianos
Bomba Estéreo
se desprenden de esa tendencia histórica hacia el purismo del rock y el pop, sumergiendo dichos vestigios puristas en el mestizaje musical caribeño con todo lo que ello supone.
Seguir leyendo.
Parquet Courts-Light Up Gold
Seguir leyendo.
Rhye-Woman
Mucho misterio acompañó a
Rhye
con la salida de su álbum debut. Para empezar, no se sabía nada de ellos, no habían rostros, solo una voz deslizándose suavemente por las fantasías más candentes del oyente, quien se ubicaba en medio de la sensualidad que emanaba la música.
Seguir leyendo.
Sigur Ros-Kveikur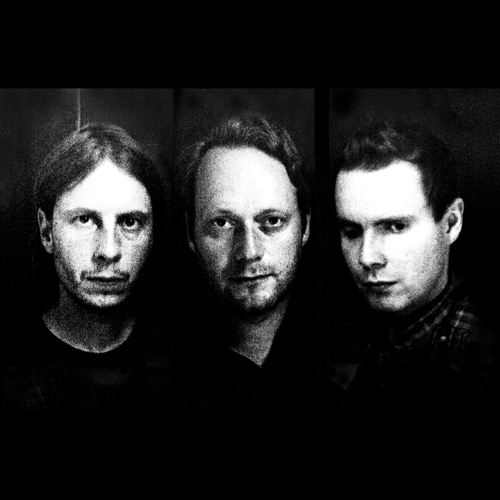 Desde
()
(2001, y sí, ese es el título del disco), la música de
Sigur Rós
se parecía cada vez más al sonido de las ballenas: muy bonita y adecuada para música de fondo en ascensores, spas naturistas y terapias antinsomnio, pero poco más, siendo Valtari (2008), su anterior disco, la cima de las tendencias más ambientales y soporíferas del cuarteto islandés, y que consiguió algo tan complicado como cargar a buena parte de sus fans de toda la vida. Pero tras la salida del teclista de la banda, Jonsi y sus compañeros debieron de darse cuenta de que era hora de volver a tocar tierra, y Kveikur, su nuevo disco, suena también a cetáceos, pero en este caso a cachalotes sumergiéndose a toda velocidad a la caza de algún calamar gigante
Seguir leyendo.
James Blake-Overgrown
Seguir leyendo.
Jacco Gardner- Cabinet Of Curiosities
Seguir leyendo.
William Tyler-Impossible Truth
Seguir leyendo.
Brandt Brauer Frick-Miami
Seguir leyendo.
El Mato A Un Policía Motorizado-La Dinastia Scorpio
Seguir leyendo.
Devendra Banhart-Mala
Seguir leyendo.
Suede-

Bloodsports
Seguir leyendo.
Stephan Mathieu+David Sylvian-Wandermude
Seguir leyendo.
Ólöf Arnalds-Sudden Elevation
Seguir leyendo.
Darkstar-News From Nowhere
Seguir leyendo.
Veronica Falls-Waiting For Something To Happen
Seguir leyendo.
Francoise Breut
Seguir leyendo.
Foxygen-We Are The 21t Century Ambassadors of Peace and Magic
Seguir leyendo.
Esben And The Witch-Wash The Sins Not Only The Face
Seguir leyendo.